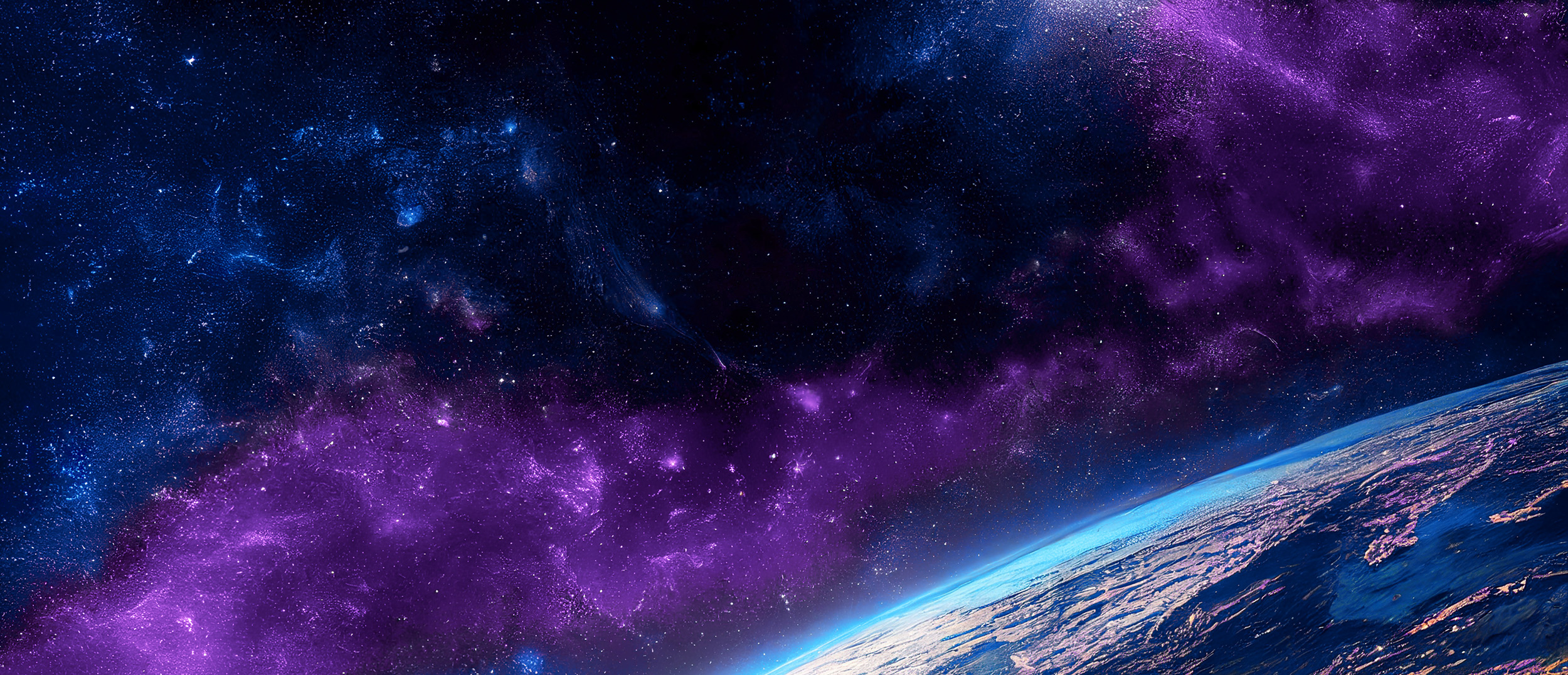 A Proud Techstars Portfolio Company
We're thrilled & honored to announce that Perfectly Pitched is officially part of the Spring 2023 cohort of Techstars Atlanta powered by J.P. Morgan!
This announcement marks the launch of a significant new chapter in our company's history. In a little over a year & a half in business, we've helped our clients raise over $12 million in funding. Best of all, that went to 97% underrepresented founders. We've tested, refined & proven that our proprietary branding, marketing & pitching methods work to overcome even the steepest of odds.
Now it's time to automate our methods to help countless founders at scale. 
Our mission throughout the Techstars program is to build & launch the next chapter of Perfectly Pitched. The next chapter of startup storytelling. A chapter that, god willing, will finally help to shatter the biases that keep less than 10% of venture capital from going to women, BIPOC, LGBTQ+, and Disabled founders.  If that sounds like a future you want to be part of, please sign up for our newsletter below so you can join us on this exciting journey.
The future is diverse, equitable, inclusive, and limitless. Let's reach for the stars.
What Is It We're Building?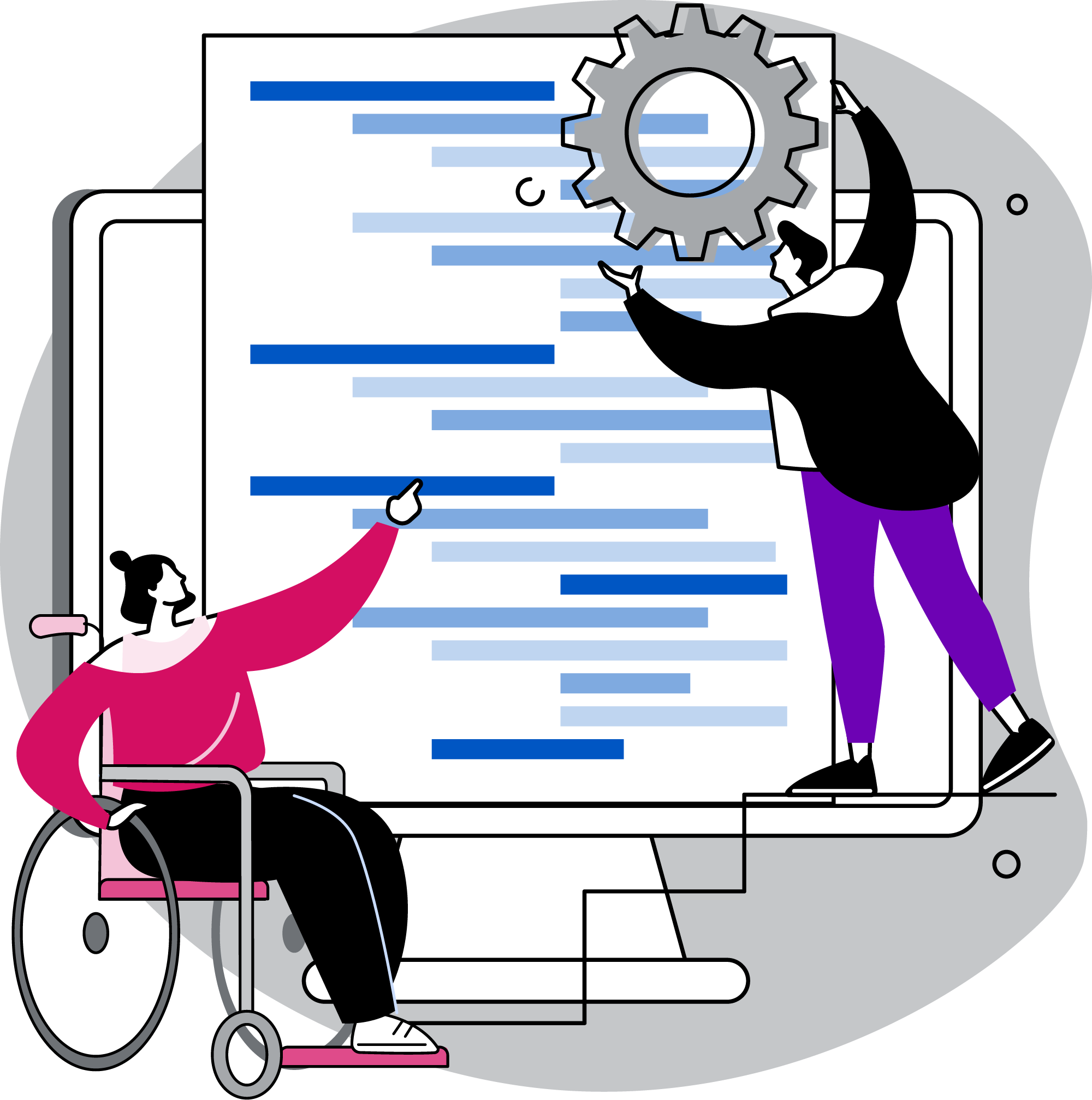 2023 will be a year of big changes, big plans, and big dreams! This latest chapter for Perfectly Pitched began when one of our clients said to our founder, "You know, Heather, if you ever figure out how to automate your superpower, you'll be unstoppable."
That one statement planted a seed. Throughout 2022, we spent a great deal of time & thought figuring out precisely how our branding, pitching & marketing methodologies work; we dug into what happens inside Heather's brain as she designs a logo, creates marketing materials, or crafts the narrative, strategy, and slides for a pitch deck.
Over time, the various ideas, habits, methods, and programs came together to form a series of frameworks, algorithms, codes, and structures. Until finally Heather realized, she'd figured it out.
If you can crack the code, you can automate it. If you can automate it, you can serve founders at scale. If you can serve founders at scale, maybe — just maybe — we can finally crack the strangehold of implicit bias that keeps less than 10% of venture capital from reaching women, BIPOC, LGBTQ+, and Disabled founders. If we can foster diversity in startups, maybe we can finally see true equality in C-suites; today's founders are tomorrow's executives. Maybe we're getting ahead of ourselves, but we even see applications & opportunity throughout the broader enterprise market.
As far as what "it" is exactly that we're building, you'll have to wait just a little bit longer to find out! Stay tuned, because we're about to launch something quite significant indeed: the automated future of startup storytelling.
Stratospheric Storytelling
The Sky's The Limit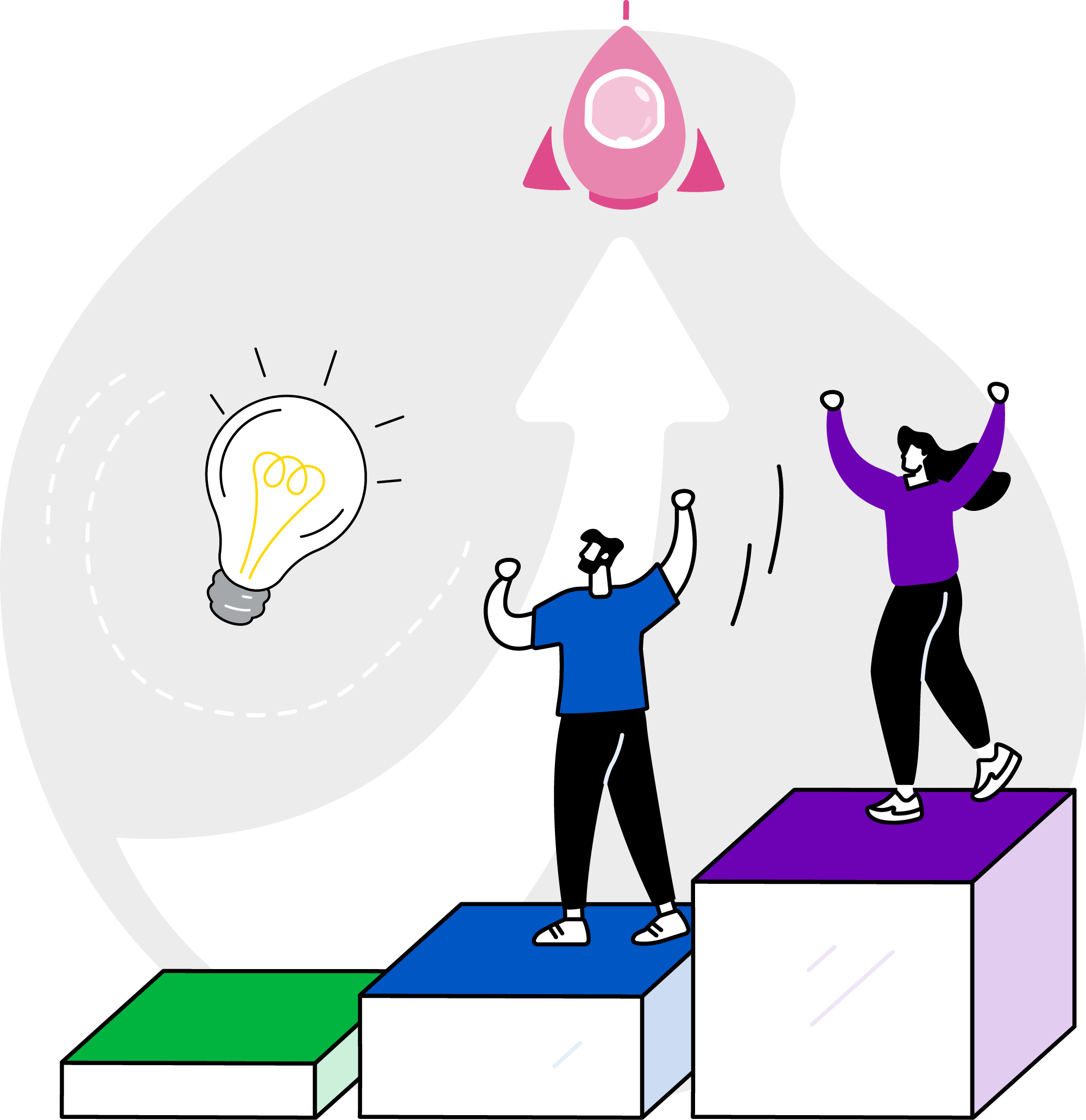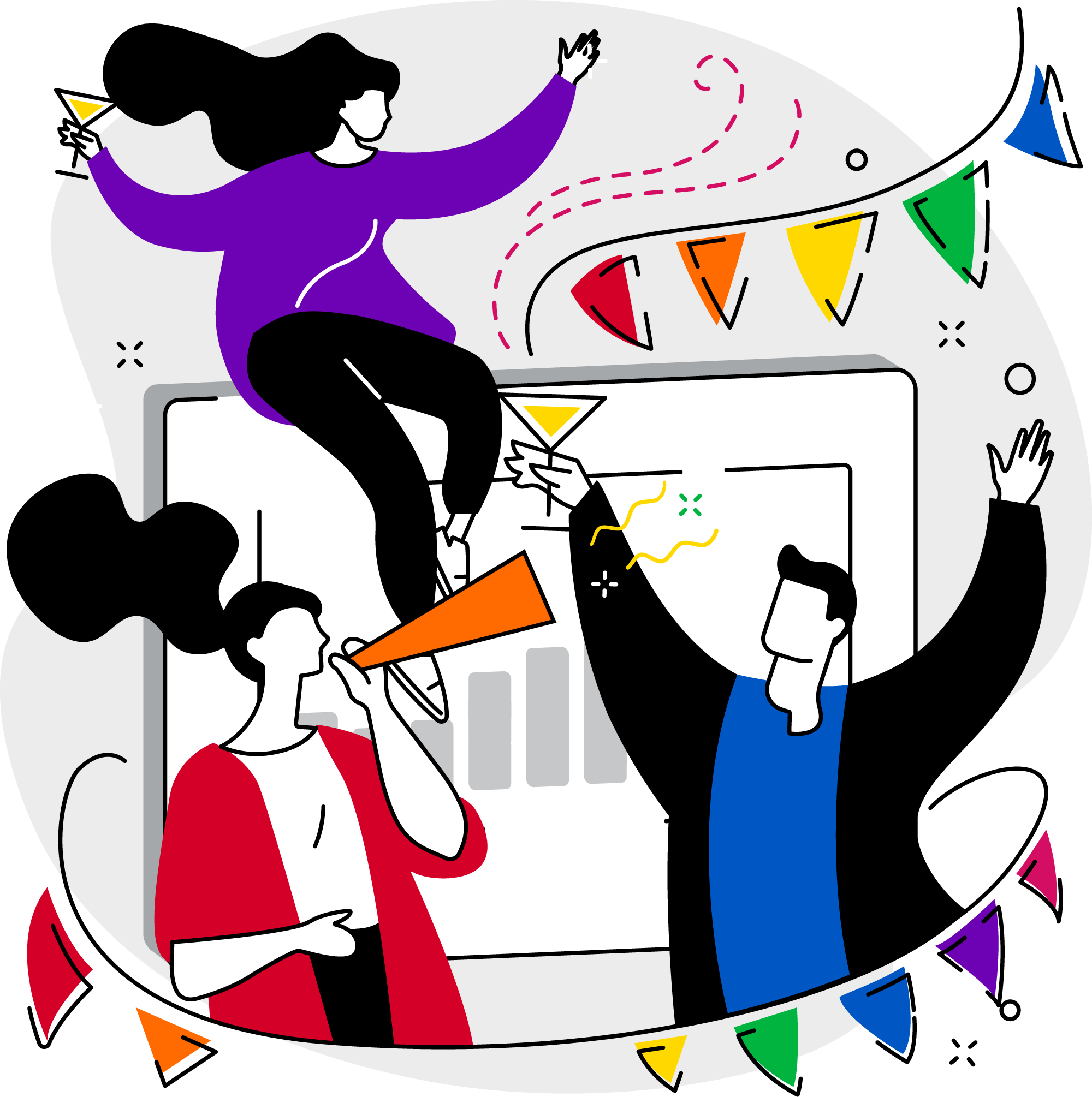 Celebratory Gratitude
I couldn't help but take a minute to express some gratitude for the folks who made this new chapter possible. So I hope you'll pardon me as I spread a little love around!
Naturally, I have to start with Techstars. Heartfelt thanks to David Cohen, Melissa Pegus, Shirine Marzouki, Amy Sarr, Nancy Wolff, Adam Phillips, Parker Casselman, TJ Johnson, Oliver Bruce, Pano Koutrouvelis. Anthony Reynolds II, Kaylin Tabb, and everyone at Techstars & J.P. Morgan. Thank you for your unfailing dedication to making the startup ecosystem a better place. I especially want to thank each of you for your welcoming, open-hearted support for disabled founders like me. It truly means the world!
To Jager McConnell & Tim Li, thank you for your generosity and your faith in me, my algorithms, my plans, and our shared goal of utilizing the power of data to advance diversity & inclusion.
I also want to give an extra thank you to our friends, mentors, and advisors, especially the DC rock star startup maven herself, Lisa Friednaldner! To my entire legal team at NEXT by Shulman Rogers: Anthony Millin, Brittani Gordon, Darrel Barros, and Eric Von Vorys, thank you for over a year of unfailing support, guidance, amplification, and friendship!
To the entire wonderful Halcyon family, thank you for almost a decade of love, support, encouragement, recognition, and beautiful humanity! Dr. Kuno, Kate, Dahna, Maggie, Ryan, Mike, David, Mercy, Dan, Samantha, Karina, Erna, Dwayne, Arion Long, each and every fellow & team member: I adore you all! Perfectly Pitched simply wouldn't exist today without each of you.
To all of our startup ecosystem friends, clients, and partners, thank you! Malloy Industries, The National Disability Institute (especially Nikki & Caroline!), 2Gether-International, Jumpstart Foundry (Lookin' at you, Krystin!), DC Startup Week, MICA, BCAN, Watson Institute, IMET REEF, Republic, the Washington Business Journal, The Otto Awards, Otto Pohl, Jake Rosenhaft, Amanda Silberling, Russell Stein, Paul Craciunoiu, Mihai Anton, Daniel Moshe, Rebecca Vassilakos, Micah Roseboro, Montell Stansberry, and SO many others. You make this world better each & every day through your hard work, dedication, and selflessness.
To all of our hundreds of clients in the past year & a half, thank  you for trusting us to help tell your stories, craft your strategies, design your brand identities, build your websites, and pitch your sheer perfection. I see the trust you placed in us, I respect it, and am grateful to you for it. I hope we've done you proud!
To my friend & teammate, Sarah Black, thanks for jumping in with both feet & helping me build my dream. Thanks for all the giggles, late night gaming sessions, beautiful illustrations, pep talks, jokes, tiktoks, youtube videos, memes, and songs. We wouldn't have made it here without you.
To Rachel Fierro, thank you doesn't feel big enough and never will. Thank you for making everything possible, even when I didn't believe it. Or anything.
To my family & friends, thank you for your support, encouragement, love, meals, dog-walks, errands, and everything. Especially my parents, brothers, sisters-in-law, niblings, my posse, Robert, Alastair, Guenevere, David, Daniel, Katherine, Stacy, Joy, Jobe, Alec, and oh man, just everybody! THANK  YOU!
Cheers to the adventure ahead! Keep an eye on Perfectly Pitched. Big things are coming soon.