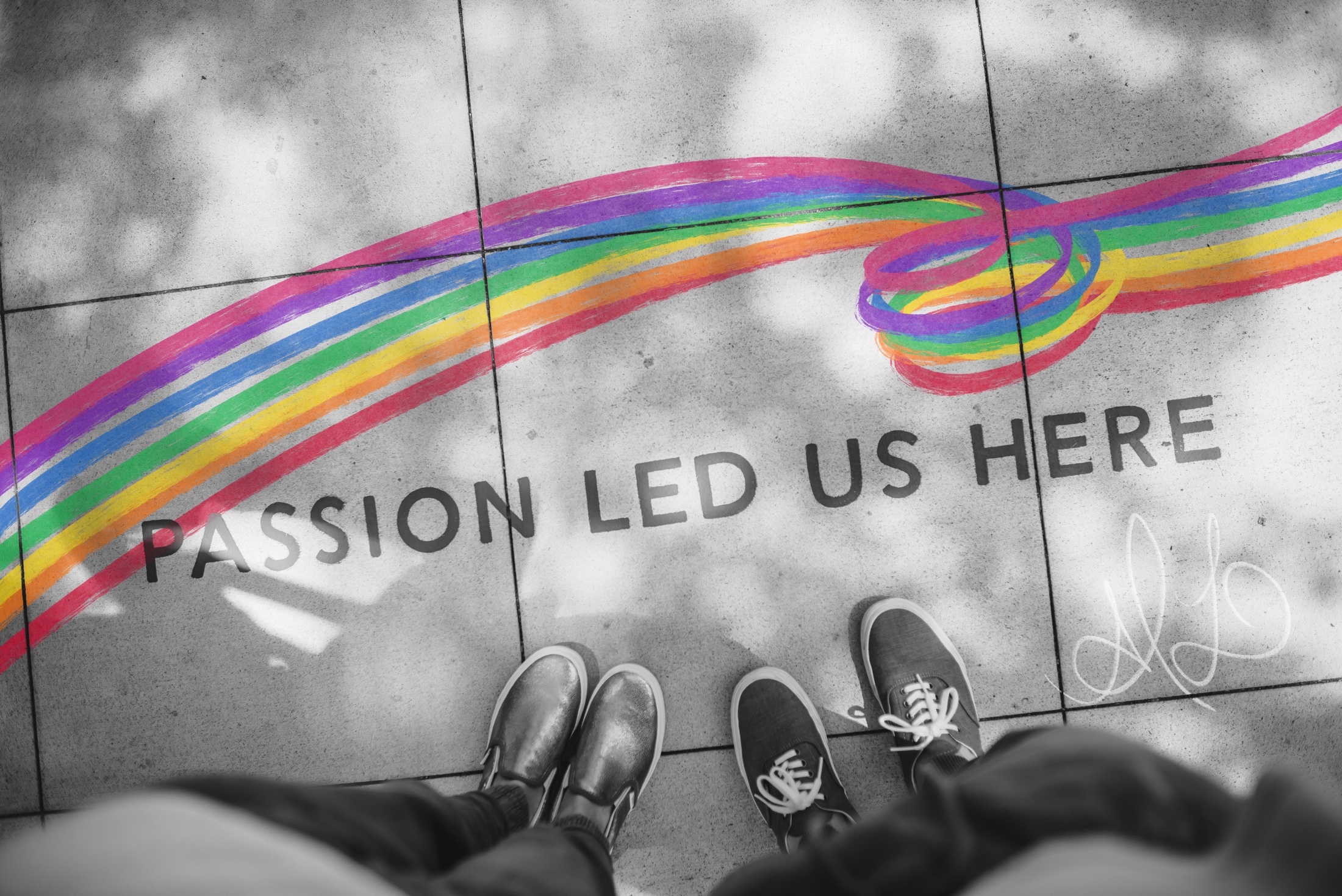 Hello!
I'm Heather & this is the story of Perfectly Pitched.
My entire life, I've been passionate about storytelling, design, and making a difference in the world. In Perfectly Pitched, those passions have come together.
Who am I?
My name is Heather Lawver. I'm a designer, writer, and former entrepreneur living outside Washington, DC with my very large & fluffy dog, Tyberius.
I started my first educational community organization when I was 6-years-old.
I finished high school at age 12.
I founded my first charity when I was 13, through which I tutored over 400 children in English & Creative Writing. At 16, I achieving 501c3 non-profit status for the organization. On my own.
That same year, I launched an international boycott with my best friend, taking on one of the largest media companies in the world. And we won.
I wasn't able to attend college, yet my work has been analyzed & lauded in collegiate textbooks from MIT, Stanford, and Harvard Law.
I've started multiple patient advocacy organizations, working with some of the world's leading medical researchers.
In 2008, I worked with brave dissidents within China to expose systemic child abuse in their Olympic training programs. I produced an explosive video that led to the International Olympic Committee revoking Olympic medals due to age falsification for the very first time.
In 2014, I was a fellow in the inaugural cohort of the Halcyon Incubator. Each year since, they've asked me to volunteer my time, helping new fellows with their branding, pitch deck design, and presentation skills. That experience led to a big decision.
That's Me
I'm Heather, the Owner & Founder
Meet Ty
Our Chief Floofy Officer & Executive Treats Director, Accounts Edible
Heather & the inaugural cohort of the Halcyon Incubator, along with Halcyon's co-founders Dr. Sachiko Kuno & Kate Goodall, and CIO Ryan Ross, on the cover of Washington Life Magazine, November 2014.
I soon realized, all of my varied & unusual experiences have led to a unique combined skill set, perfectly suited to branding, pitch deck, and presentation design.
I've lived an unusual life, working in a wide variety of fields. I've specialized in creative writing, non-profits, for-profits, business, medical advocacy & research, international affairs, sport, public speaking, public relations, campaign management, multimedia production, web development, art, science, design, event planning, and so much more.
Basically, everything I'd need to know to understand a wide variety of businesses, distill their identities into a compelling story, then present those stories in a visually appealing way.
After six years of helping social entrepreneurs, designing pitch decks that have gone on to win multiple pitch competitions, I decided it was time to start my own company.
I want to help other entrepreneurs tell their stories & pitch their companies, securing their future through engaging storytelling & excellent design.
Besides, what else are you gonna do in the midst of a global pandemic?
(You can only binge watch Parks & Rec so many times, right?)
Thanks very much & if your company could use my help, please contact me today! I look forward to hearing all about you, your company, and your plans for the future.
Sarah Black
Illustrator & Chief of Staff
Sarah Black
Illustrator & Chief of Staff
Perfectly Pitched is thrilled to welcome our first team member, Sarah Black! As our Chief of Staff, Sarah's organizational skills and keen eye for detail will help us coordinate clients, manage office operations, and generally serve as our Founder's right hand. In addition to these invaluable services, our clients will greatly benefit from Sarah's immense talents as an artist, illustrator, and animator. If you're looking to graduate beyond the realm of stock imagery, you can count on Sarah to take your company's design assets to the next level.
Who am I?
Sarah is a visual development artist and animator from California. A graduate from Cal State Long Beach's BFA Animation Program, Sarah enjoys creating art using a variety of mediums with a painterly approach. Adept at using watercolor and oil paints, the transfer to digital painting has become her passion. By using her skills, passion, and talents in animation, illustration, figure drawing, and landscapes, Sarah hopes to bring smiles to people's faces by creating unique moments of joy on film, paper, and canvas.