Our First Year Has Been a Great One
Although Perfectly Pitched only formed 9 months ago, we've accomplished far more than we ever expected to! We'd like to cap off our first year in business by launching a new company tradition. Each New Years Eve, we'll celebrate by sharing a look back over the previous year, summarizing our accomplishments by the numbers, and highlighting a few key moments that helped make that year so special.
Doing this review truly made my jaw drop! It's been such a busy past few months that I'd been keeping my head down, buried in work, just trying to get everything done. This has been a welcome opportunity to step back, see everything from a macro perspective, appreciate all of the friends who helped along the way, and just… marvel at what we created this year.
Thus without further ado, I present…
Perfectly Pitched in 2021
•

By The Numbers


9 Months in Business



12 Independent Clients



24 Halcyon Incubator Ventures Helped



$7-8 Million Raised by Our Clients



3 Perfect New Partners



Acquired Equity in 2 Companies



4 Pro Bono Non-Profit Clients


20+ Pitch Decks Created



5+ Pitch Competitions Won



Branding Work for 15 Companies



3 Classes Created



5 Class Sessions Taught



Joined 1 Non-Profit Advisory Board



Joined 1 Board of Directors as CMO


24 Minority BIPOC/LGBTQ+ Founders Supported



18 Female Founders Supported



4+ Disabled Founders Supported



6+ Healthcare Access/Disability Rights Ventures



Assisted 3 Showcase/Demo Days



Participant in 2 Incubator/Mentorship Programs



40+ Thank You Gifts Delivered
Highlights & Spotlights
I'd love to take a few moments to back up those numbers with the human faces, brilliant entrepreneurs, and supportive friends who have helped to make 2021 such a spectacular year! I wish I could highlight everyone in detail, but for the sake of time I'll choose just a few, while linking to others. (Not everyone will be linked, as some would prefer to be anonymous, or their businesses are not yet live.)
To everyone who has been part of our first year in business, thank you! You've been the fuel that has kept me going.


Our First Independent Client - Boldr
Our first client outside our Halcyon partnership still came about because of Halcyon; Dahna Goldstein, their Chief Investment Officer, kindly sang my praises with the DC Mindshare network. (Thanks, Dahna!) That led to an email from Steve Goldenberg of Boldr, where he'd just taken over as CEO from the company's founder.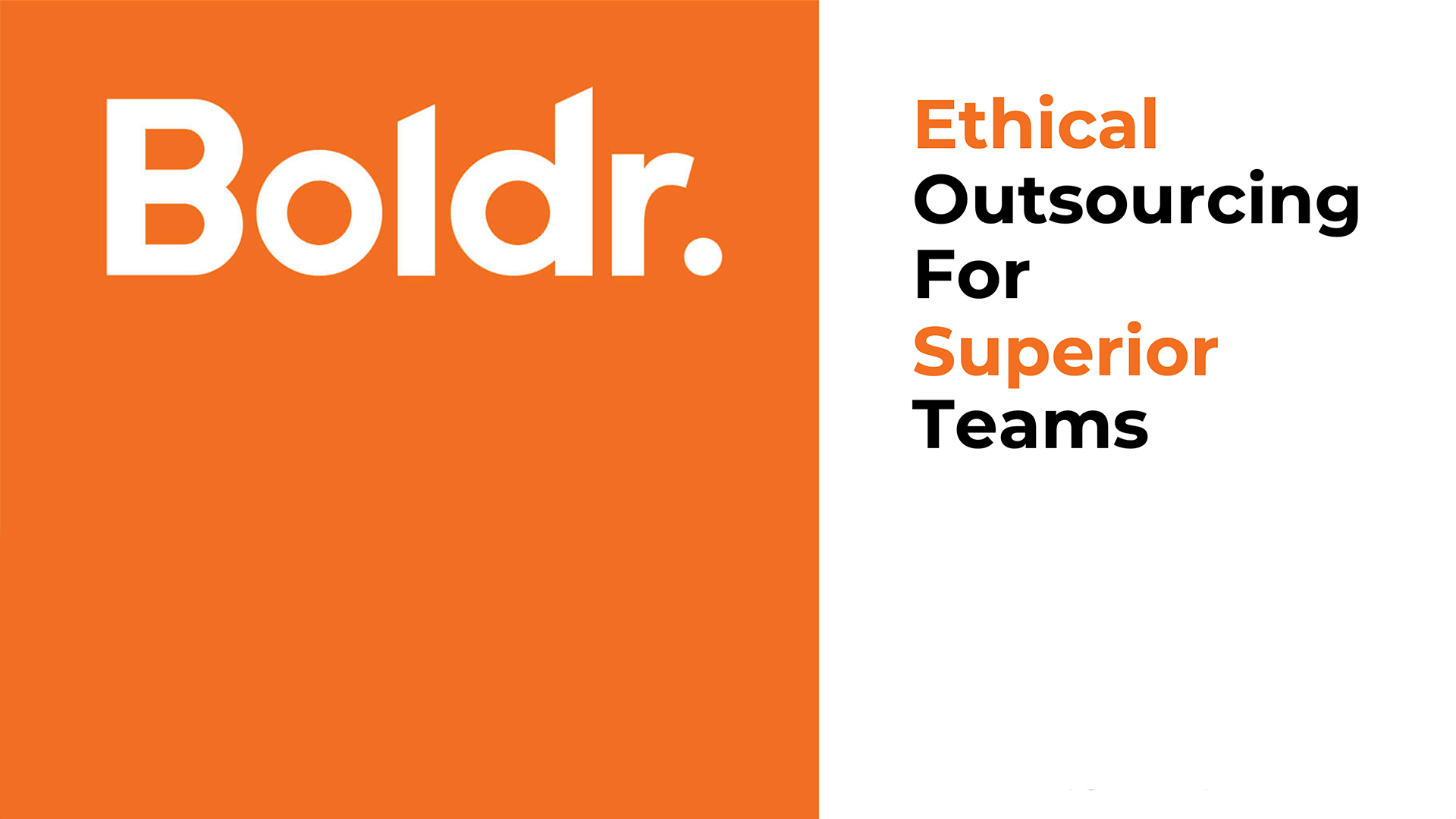 I spent the month of July getting to know Steve, as well as their founder turned Chief Impact Officer, and several Boldr employees, all of whom spoke passionately about their mission to change the way the world treats outsourcing & remote work (something I'm also equally passionate about!) I did my best to absorb all the info I could about their history, mission, the remarkable work they do to uplift the people & communities they work with, how they'd told that story in the past, and how they hoped to grow in the future.
I took everything I'd learned, marinated on it, then distilled it into a new compelling narrative structure, a new slogan, and most importantly, a new pitch deck. A few months later, Steve shared the good news that with the help of my deck, they secured a successful term sheet in the millions!
It was an absolute pleasure working with everyone on Team Boldr. They're a wonderful global community of folks determined to do what they can to improve economies in the developing world, make a difference in the communities their employees call home, and develop international teams that contribute to each company lucky enough to work with them. I couldn't have been prouder when Steve told me, "I feel 1,000x better about these pitches from the work with you, I appreciate you so much." Happy to help, Steve! 
If your company is in the market for outstanding outsourcing solutions, look no further than Boldr! They offer ethical outsourcing for superior teams.


3 Wonderful Partnerships
Working with the Halcyon Incubator's 2021 Opportunity Intensives Program and their 19 fellows has been a joy & a privilege! I was also thrilled to be able to teach a class for their Bahrain Intensives program, and provide feedback & support for a few of the fellows in their most recent Incubator cohort. We're hoping to expand our work together in the coming year & I'm excited to continue supporting my Halcyon family!
This year also saw a new partnership with NEXT powered by Shulman Rogers, thanks to Ms. Lisa Friedlander. She's an attorney, entrepreneur, angel investor, and all around amazing woman. The first time we met over Zoom, she immediately gave me some of the most important advice & information I've gotten this year, which proved to be exceptionally helpful! She's also part of the Citrine Angels, a women-led angel investment group I'm eager to explore this coming year. NEXT is a particularly important part of the DC startup landscape, as they provide vital legal services in an innovative format, tailormade for entrepreneurs. If you're a startup, check out NEXT & never worry about paying surprise legal fees again!
Last, but not least, another member of the Halcyon Family – Mike Malloy – has branched out on his own as a consultant and started Malloy Industries. Keep an eye on that space, as exciting things are coming in 2022!
Throughout this year we've been honored to support the work of IssueVoter.org, starting as a volunteer before ultimately being invited to join their Advisory Board earlier this year.
With IssueVoter, you can select the issues you care about most & receive alerts about relevant bills in congress, along with non-partisan summaries, including what both proponents & opponents have to say. With a single click, you can tell your elected representatives how you would vote on that bill. Afterward, you'll receive a Scorecard, showing how often your representatives voted with you. The site has made a big difference in my own civic engagement; I had planned to vote against my Congresswoman, until I learned she voted with me 100% of the time!
This year has been full of excitement at IssueVoter! I helped helm their brand revamp and website redesign efforts, which will be launched in early 2022. I've also been helping with their holiday fundraising, editing articles for their blog, and assisting wherever else I can.
If you haven't signed up for IssueVoter yet, please do! Better yet, please consider donating today! I firmly believe IssueVoter has the potential to not only hold government accountable, but to ensure laws being passed are truly of the people & by the people.
Charities to Support
In addition to providing pro bono services, we've also donated a portion of our earnings this year to charity. We'd like to encourage you to please donate to the following reputable organizations doing important work:
LAWS – Loudoun Abused Women's Shelter
Or your local women's shelter, doing vital work in your community
Our CFO's Pick: Mid-Atlantic Samoyed Rescue
Thank you! Whether you donate your money, time, or talents, every contribution helps make our world a better place.


Priceless Programs of Support
This year I was lucky enough to participate in two wonderful incubator/mentorship programs, one from the amazing folks at Chronically Capable, another sponsored by Kaiser Permanente called Thriving Leaders Circle. I'm immensely grateful for both experiences!
First to my Chronically Capable mentor, Marissa Framarini, thank you so much for your kindness, patience, and encouragement! You were so supportive despite my scheduling mistakes and delays. As I'm sure you can relate, that type of thing can often be the most embarrassing part of managing life with chronic illness. But you never failed to make it feel understood and accepted with grace. You're amazing & you helped me to better understand what I really want out of my career.
I also want to thank everyone at Thriving Leaders Circle for developing such a well-thought-out, inspired, and uplifting program! A big thank you as well to Kaiser Permanente for funding the program, investing in the well-being of entrepreneurs who aren't even your clients. 
I especially want to thank Christine Lai, our circle's Facilitator. Christine was the heart & soul of our group, setting the stage with kindness, generosity, and calm from the beginning, which allowed each of us to feel safe & able to open up at the start without hesitation. Your constant championing of each of us was a cherished gift! Thank you for making Thursdays a highlight of my week! 
Thank You's
A few quick thank you's on the personal side of things! Thank you to my Chief Floofy Officer, Tyberius, for photobombing Zoom meetings & keeping me grounded with love & snuggles.
Thank you to my Dad for so often taking care of the CFO's "outdoor meetings".
Thank you to my quarantine buddies – Mom, Dad, and my 91-year-old Grandmother – who so graciously turned a temporary stayover into a catastrophic "oopsie" semi-permanent fact of life. (Thanks, Covid… ugh.)
Thank you to the entire team at Fathom, for saving my sanity with your unbelievably awesome Zoom app. And thanks for making me part of the team with the Founders Club! (By the way, if you have Zoom, trust me, you need Fathom in your life. Click here to bypass the waitlist & get it for free!)
Thank you to Sarah Black, for assisting with freelance illustration help & saving the day when I just couldn't get a line right to save my life.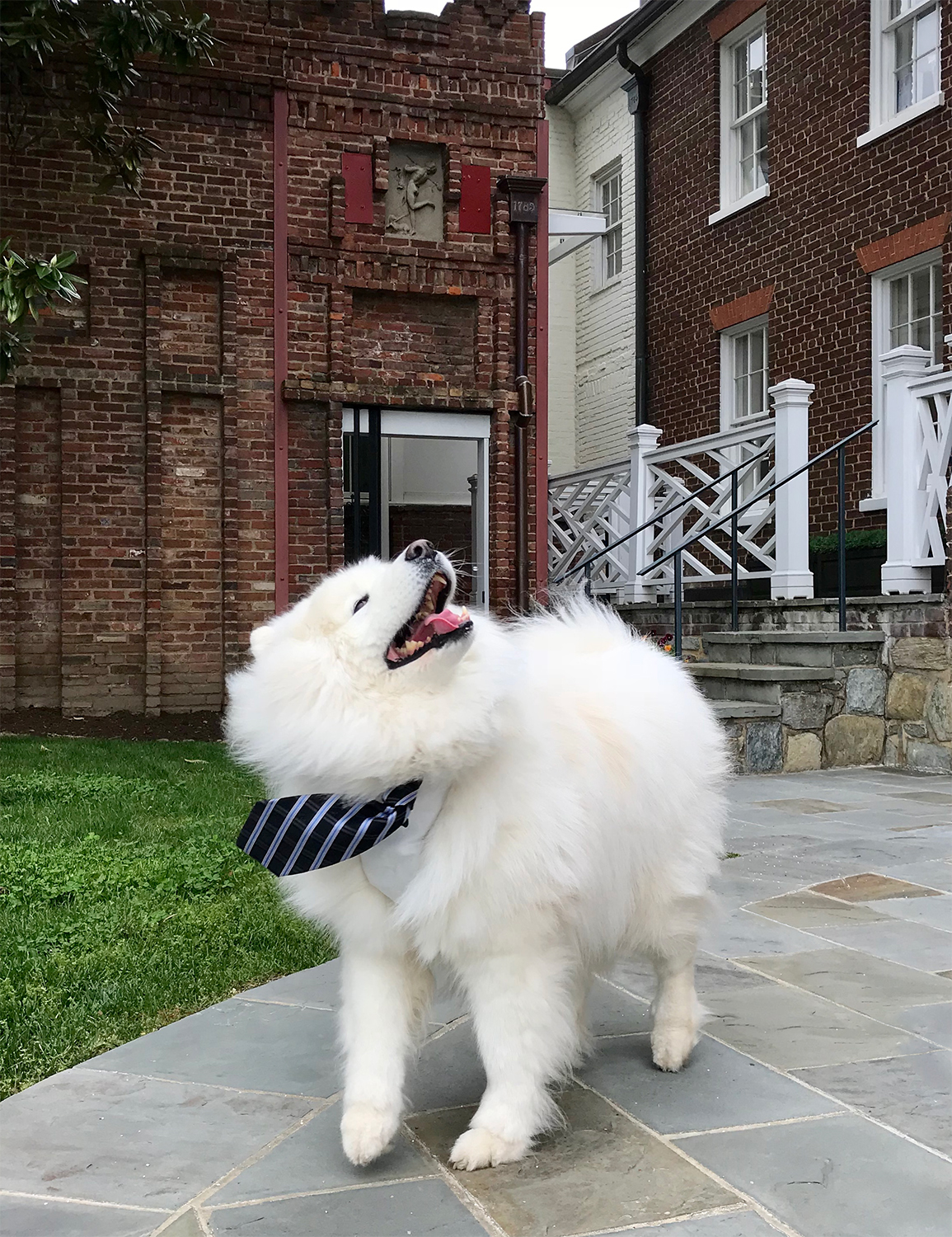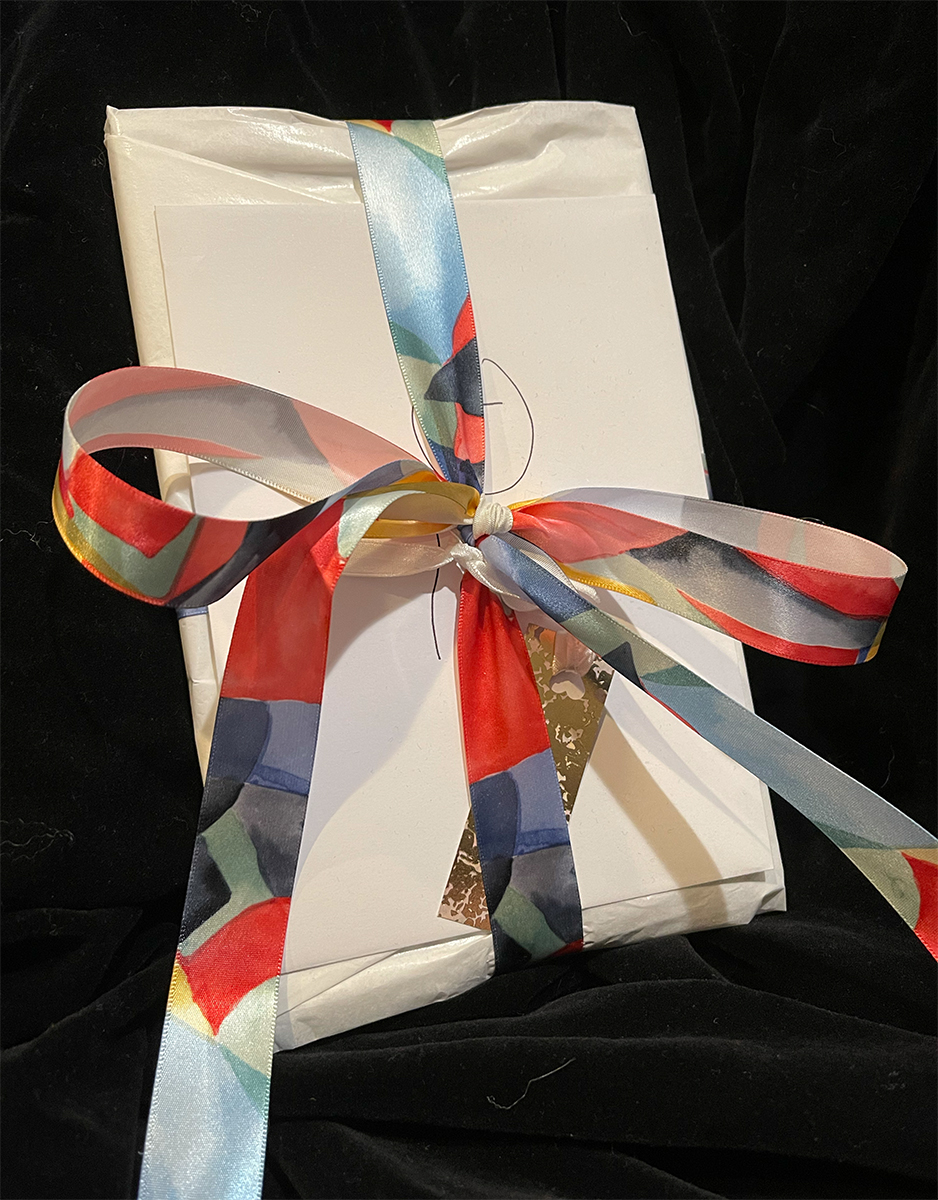 One of the many Thank You Gifts mailed out to clients & partners this year! Most clients received handmade wirebound notebooks, custom-designed with their own branding. Thriving Leaders Circle members received a custom-designed journal I created this year, based on practices everyone shared in the group.
Thank you to my "posse" of friends, for always being awesome, supportive, and up for a laugh. Ya'll absolutely kept me going throughout the darkest days of the pandemic.
Thank you to Maggie Goff for being so supportive, kind, patient, and encouraging! You've been positively lovely and I sincerely hope we can continue to work together in the new year & beyond.
Thank you to Dahna Goldstein for all the kind words, amazing feedback, and for recommending me to so many others! So many of these clients are thanks to you.
Thank you to Ryan Ross for even putting this idea in my head to begin with and for reminding me about it for so many years. Thank you for believing in me, even when I didn't.
Thank you to Kate Goodall, for everything you do for the Halcyon family. I still say I want to be just like you when I  "grow up". 🙂
To Kaitlin Capobianco, thank you for bringing so many wonderful opportunities to the Halcyon family & doing all you can to support all of us!
Thank you to everyone who has adopted and championed remote work; please keep it going. The disabled have been begging for remote work for ages. Now that we finally have this lifeline into participating in the professional world, please don't take it away needlessly. My company would not exist today – the economy might not have seen that $7-8 million in investment we generated this year – without it. If you're able, please keep it going during the pandemic to keep people safe, and forever thereafter to keep us included.
To everyone who's gotten vaccinated & boosted, thank you.
To everyone who was patient & understanding with me on bad pain days, or as my health caused hiccups, an extra big giant thank you for you! And a cookie.
Lastly, to Halcyon for believing in me and getting this party started, thank you! I hope we can keep it going & keep expanding the impact. 🙂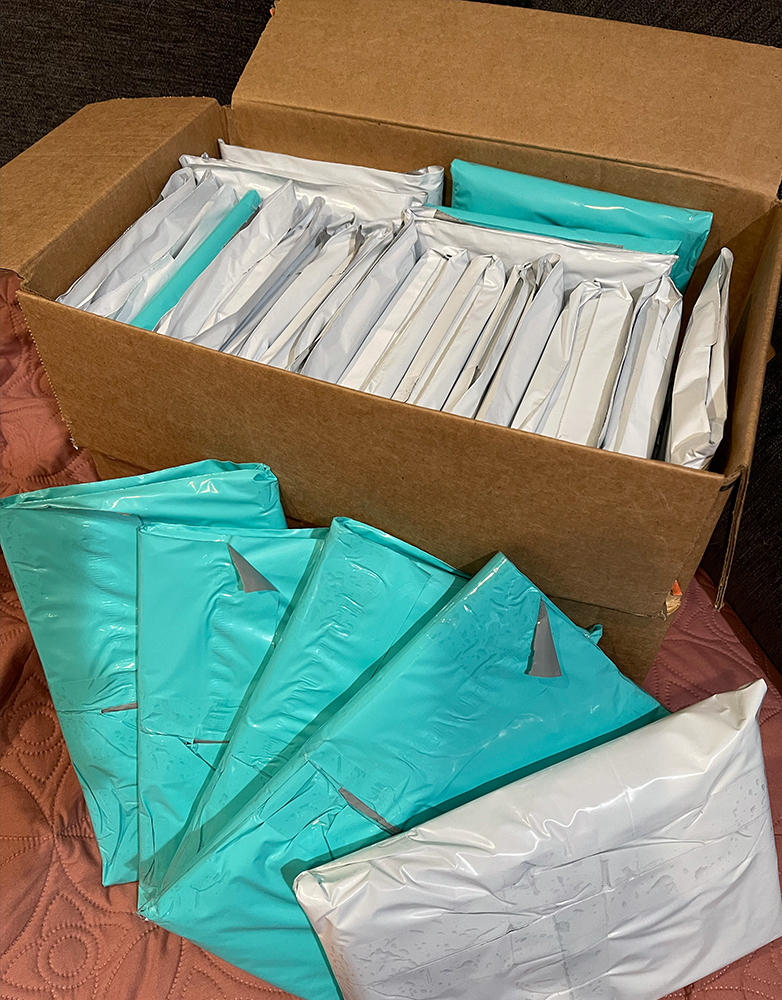 Here's the first batch of Thank You Gifts, all wrapped, packaged, and ready to be mailed! If you were a client but did not receive one, please email me! Several emails requesting addresses never got a response, but I still have gifts ready for you if you want one. I hope you all had a wonderful holiday season!
The 2021 Client List
Now, at long last, a chance to shine a spotlight on all my wonderful clients this year, to thank them for their support, and encourage you to check them out. They're all doing amazing things & I'm thrilled to have been a small part of supporting them on their journey.
Thanks & Happy New Year!
To everyone who helped make our first year in business such a success, thank you! I couldn't have done it without you. 
If you'd like to see your venture or non-profit on The 2022 Client List, make sure you email me soon! The new year hasn't even started yet, but January's calendar is already chock full. Get on the list soon if you want to snag time in February! 
Here's to another year of helping entrepreneurs unlock their future success!