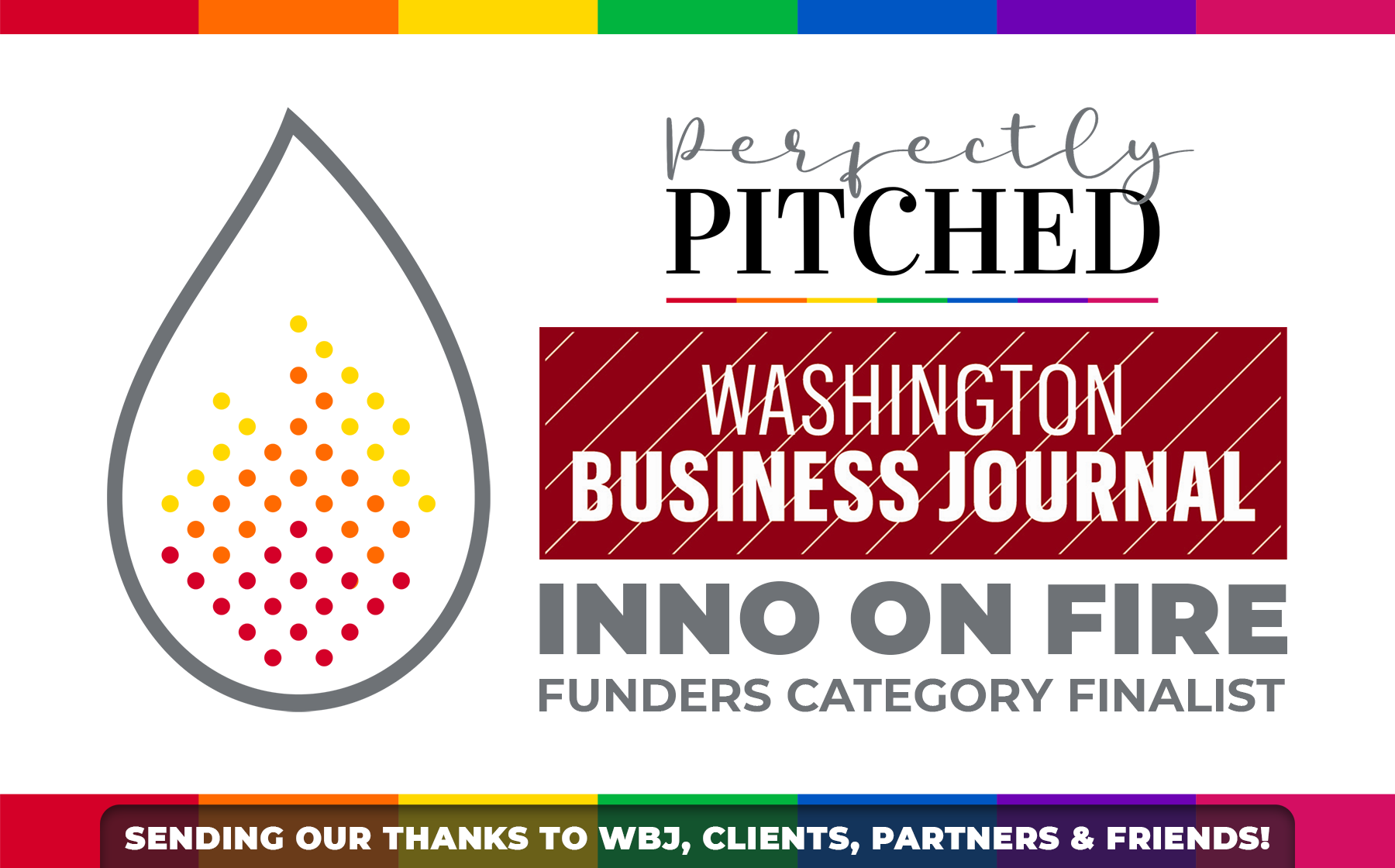 Everyone at Perfectly Pitched is pleased, proud, and thrilled to announce that we've been selected as a Finalist for the 2022 Washington Business Journal Inno on Fire Awards in the Funders category! When we were nominated, we thought it might be a bit of a longshot, given that our category is naturally dominated by so many wonderful DC-area investment firms, and we're definitely a bit outside the box as pitching specialists. But we're so excited & grateful that Washington Business Journal recognized our contributions to the DMV's startup landscape throughout our first year in business!
We won't find out if we've won until the awards gala on Thursday, August 25th. We'll be keeping our fingers crossed in the meantime! Regardless, we're so honored to be recognized with a nomination and can't wait to learn more about our fellow nominees.
Naturally our thanks go out to everyone at Washington Business Journal, to all of our spectacular clients & partners for allowing us to help tell your stories, and of course, to all of our supportive friends & familly!
In similar follow up awards news, with regard to the aforementioned 2GI Pitch Competition… we won! We took home Audience Favorite that night! Hopefully this kicks off a winning streak for us and a continued streak of success for our clients!
Thanks again & here's to continued success throughout the rest of 2022!