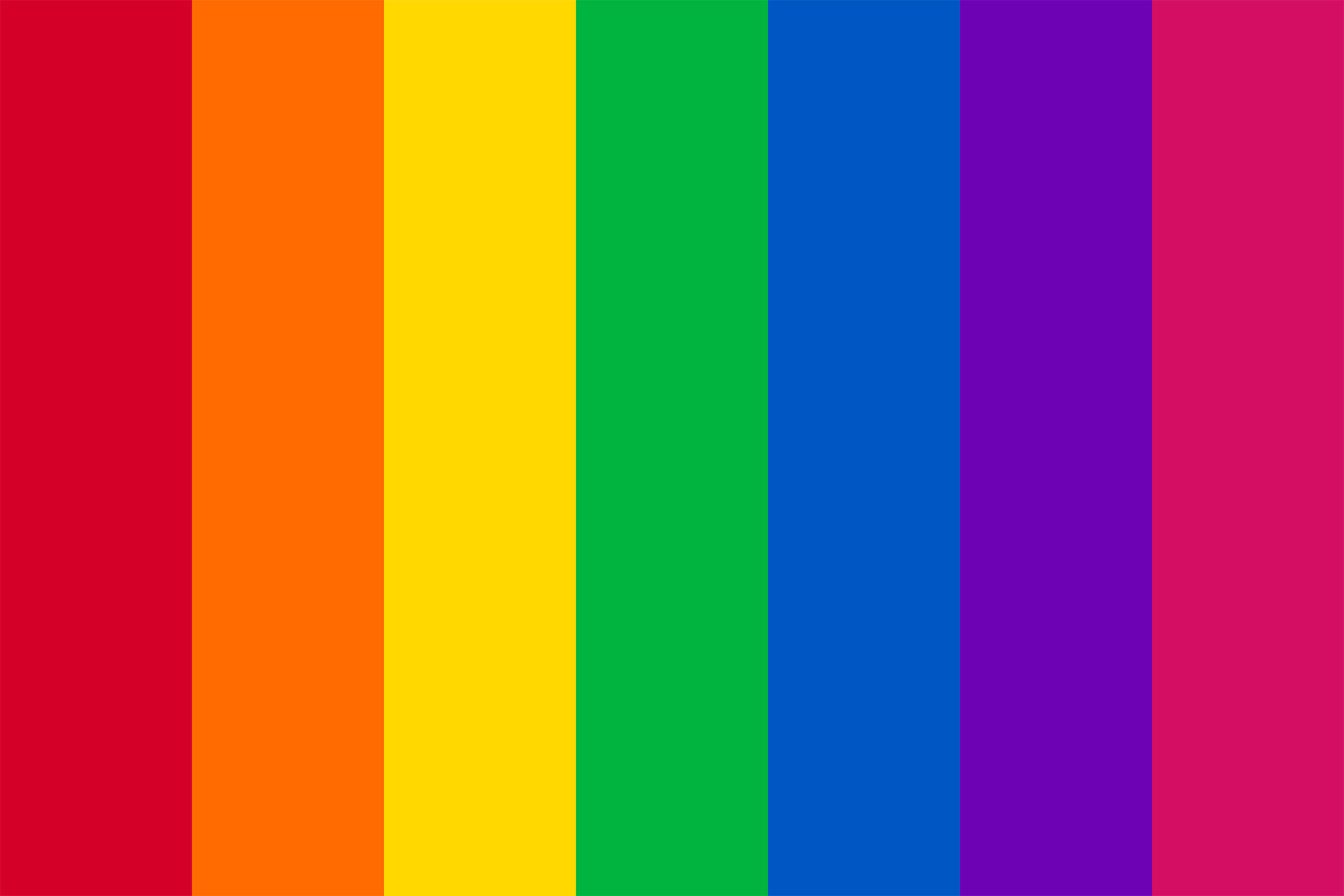 Postcard Set
Honoring BIPOC LGBTQ+ Legends
Open Doors Festival
• The Kennedy Center • August 20, 2022
The entire team at Perfectly Pitched was honored to support The Open Doors Festival at The Kennedy Center, celebrating & showcasing disabled artists, performers, writers, musicians, and creatives of all kinds. We provided pro bono marketing assistance & were thrilled to be invited to exhibit our own artwork & merchandise in Presidential Grove.
Naturally we had to show off one project from 2022 that we're exceptionally proud of: a series of four portraits honoring the legacies of four BIPOC LGBTQ+ heroes: Bayard Rustin, Josephine Baker, Marsha P. Johnson, and Lil Nas X. We created these pieces originally for our friends & clients at Deviant Events, who graciously gave us permission to showcase these works at the festival. We sold them as a set of five high quality artist print postcards, under the theme, "Loving Yourself is the Greatest Act of Rebellion." 
Please take a look & explore the entire collection and learn more about these four amazing trailblazers!
Play with the sliders on the images to scroll back & forth! On this one, you'll see the front & back of the postcards. Below you'll see versions of the paintings with & without text.
A Quick Word About The Artists
All of the beautiful illustrations in this postcard set are by our brilliant Chief of Staff & Resident Illustrator, Sarah Black. Typography design & layout by our Founder, Heather Lawver. We'd like to send an extra special thank you to our friends & clients at Deviant Events for graciously allowing us to showcase the beautiful work we did for them this year! Thank you, Micah & Montell!
Postcard One
Loving Yourself
The first postcard in the set is the rainbow-emblazoned image with the words, "Loving Yourself is the Greatest Act of Rebellion." On the back of each postcard, we explain the meaning behind the phrase. It reads:
"Loving Yourself: The Greatest Act of Rebellion honors the legacies of LGBTQ+ rebels Bayard Rustin, Josephine Baker, Marsha P. Johnson & Lil Nas X, legends who challenged society & made history. Each of their journeys began when they dared to love themselves. Be you. Be proud. Be a rebel. Love yourself!"
It takes unspeakable courage to be yourself in a world that tells you you're wrong, you're less-than, you're nothing, just because you're different. It takes even more courage, in that environment, to dare to stand up, speak up, and do something to change it. Each of these remarkable people did just that. You can too.
Speaking up for your civil rights — and the rights of others — can only begin when you know your own worth, when you see something within yourself that deserves better, equal treatment. That's loving yourself.
We hope these portraits will be a reminder that you're worthy. Just as you are. Whenever the world tries to tell you otherwise, rebel! Lead your own rebellion against self-doubt, toxic societal pressures, and institutional prejudice.
Every rebellion starts with a single step. This rebellion starts with loving yourself.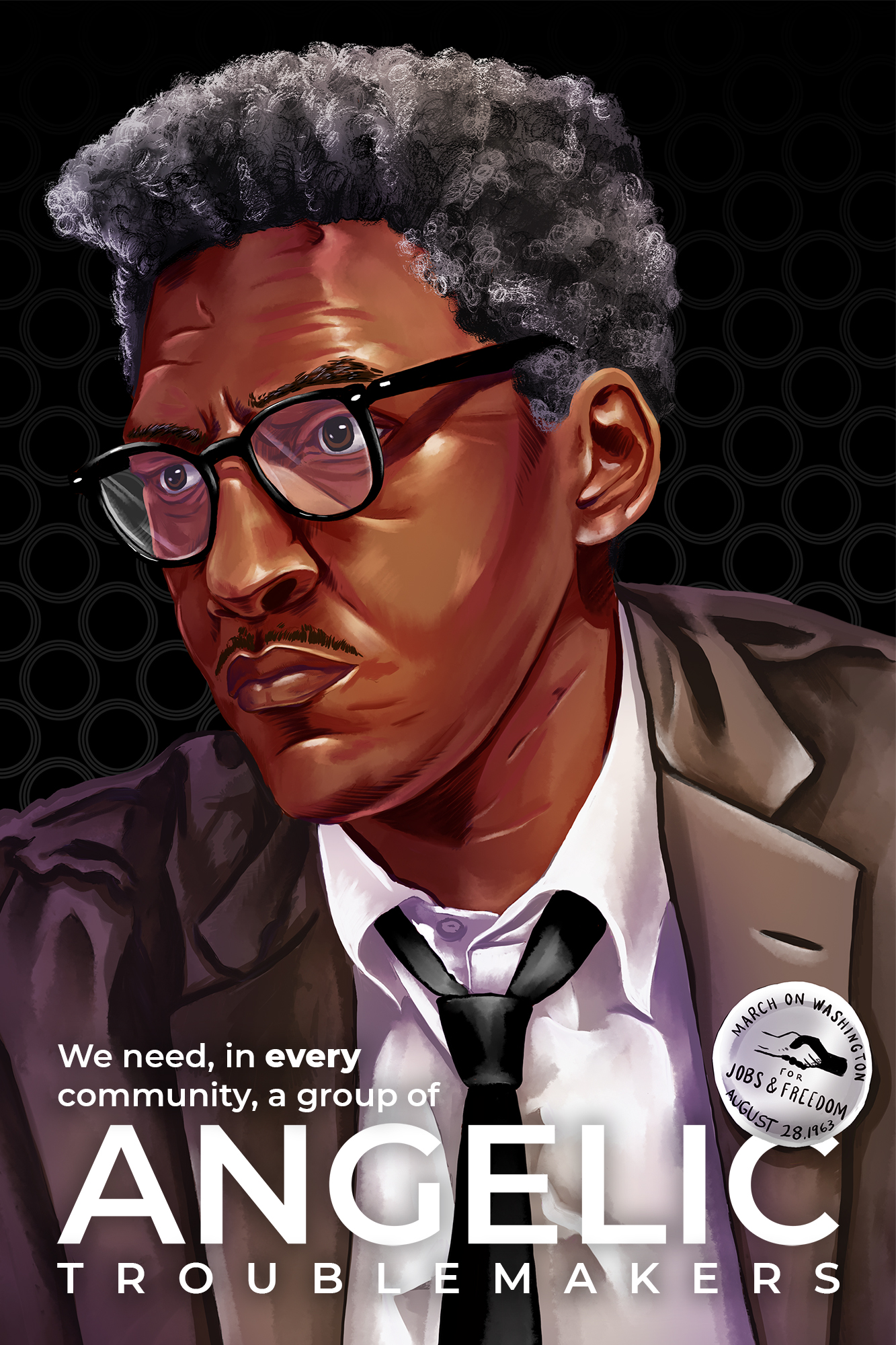 Postcard Two
Bayard Rustin
Our first postcard is a tribute to Bayard Rustin, a leading civil rights icon & a proud gay man. Raised as a Quaker, Bayard was a proud pacifist & believer in progress through peaceful passive resistance. Bayard is most famous for being the organizer of the 1963 March on Washington for Jobs & Freedom, where the Reverend Doctor Martin Luther King, Jr gave his much beloved "I Have a Dream" speech. What many people don't know, though, is that Bayard was a mentor of Dr. King's. Bayard studied with Gandhi in India, learning vital protesting tactics that he brought back home to the United States, to aid in the fight for civil rights.
Sadly, for decades many people were unaware of his enormous contributions to the civil rights movement. He remained mostly behind the scenes, largely due to the fact he was gay. He and others within the movement were rightly worried that it might make him a target for negative attention & even an added risk to his personal safety.
Although gay marriage was not legal during his lifetime, Bayard lived a long happy life with his partner, Walter Naegle. At a time when all of society was telling Bayard to be ashamed of who he was & how he lived his life, he chose to love himself, to be himself, and be proud of it. At a time when it was looked down on to be black, he proudly proclaimed & fought for his civil rights. When it was especially dangerous to be queer, he was a gay man daring to live outside the closet. At a time when even straight couples couldn't marry interracially, Bayard took pride in who he loved.
Naturally, with an example like that, we just had to start off our postcard set with a tribute to Bayard Rustin, a man ahead of his time. What's more, we'll be donating a portion of the proceeds from all of our sales at The Open Doors Festival to the Bayard Rustin Center for Social Justice, that continues his work caring for queer youth & providing much needed support & services.
If you'd like to learn more about Bayard, his partner Walter wrote a beautiful biography, 'Troublemaker for Justice'. If you purchase it by clicking this link, your purchase will help support the work of the Bayard Rustin Center! It's a win-win!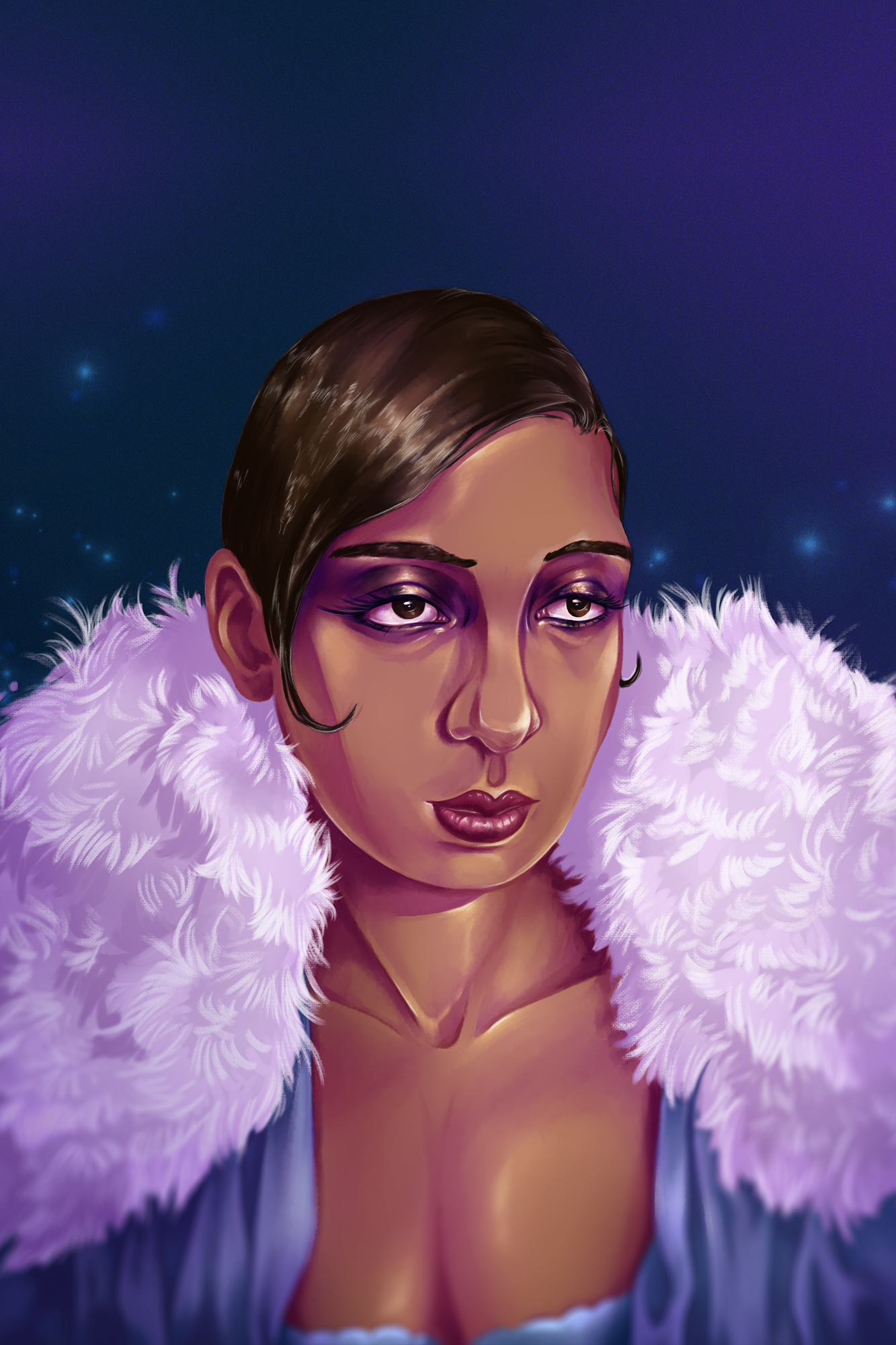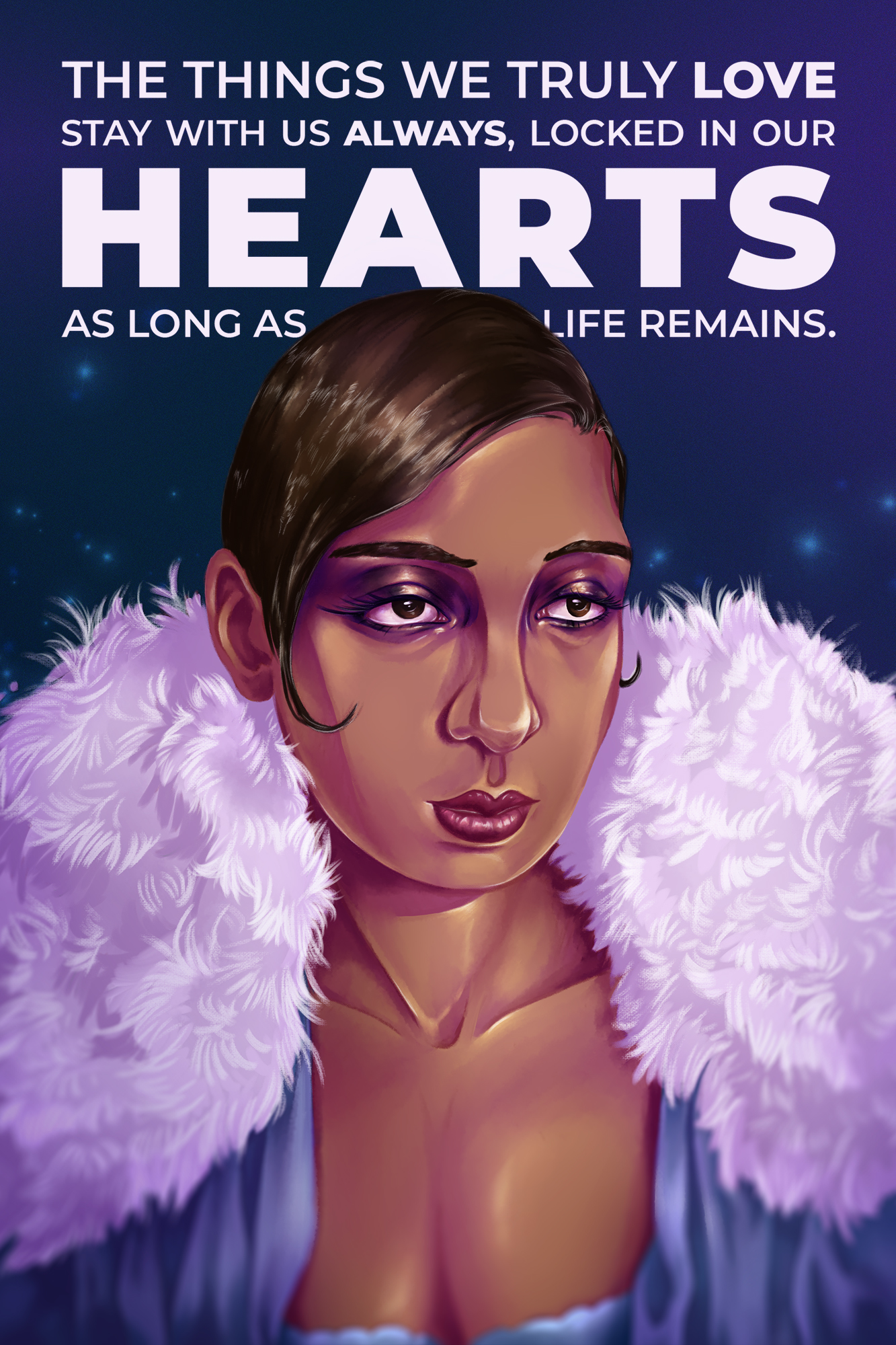 Postcard Three
Josephine Baker
Talk about a triple threat, Josephine Baker was once the most famous woman in the world as a dancer, singer, and actress. Although she's mostly remembered today for the way she radically pioneered the art of dance in the 1920's, she was a true renaissance woman who reshaped our entire world in multiple ways. She was the first black woman to star in a major motion picture, famously performing at the Folies Bergère to the delight of all Paris, and she eventually became the wealthiest black woman in the entire world.
But that barely even scratches the surface of her remarkable legacy. during World War II, Baker was recruited by the Deuxième Bureau, the French military intelligence agency, as an "honorable correspondent." Using her wealth, fame, and intoxicating allure, she played the perfect social butterfly, flitting from party to party with the world's elite. She'd charm them, woo them, remembering secrets all along the way, then report back everything she heard to Jacques Abtey, the head of French counterintelligence. She housed resistance fighters in her home, and as an entertainer, had the perfect excuse to continue traveling freely during the war. She'd smuggle information across borders, written in invisible ink on her sheet music. The information she relayed is said to have been vital to several successful military campaigns on the European front, helping the Allies win the war. After victory was declared, she was was named a Chevalier of the Lègion d'honneur by General Charles de Gaulle.
Not content to have saved the world from the Nazis, Josephine then set her sights on the Civil Rights movement back in her home country of the United States. In 1963, she spoke at the 1963 March on Washington, where she wore her Free French uniform, emblazoned with her medal of Lègion d'honneur.
That day she said, "I have walked into the palaces of kings and queens and into the houses of presidents. And much more. But I could not walk into a hotel in America and get a cup of coffee, and that made me mad. And when I get mad, you know that I open my big mouth. And then look out, 'cause when Josephine opens her mouth, they hear it all over the world."
In short, this talented woman was a beautiful bad ass.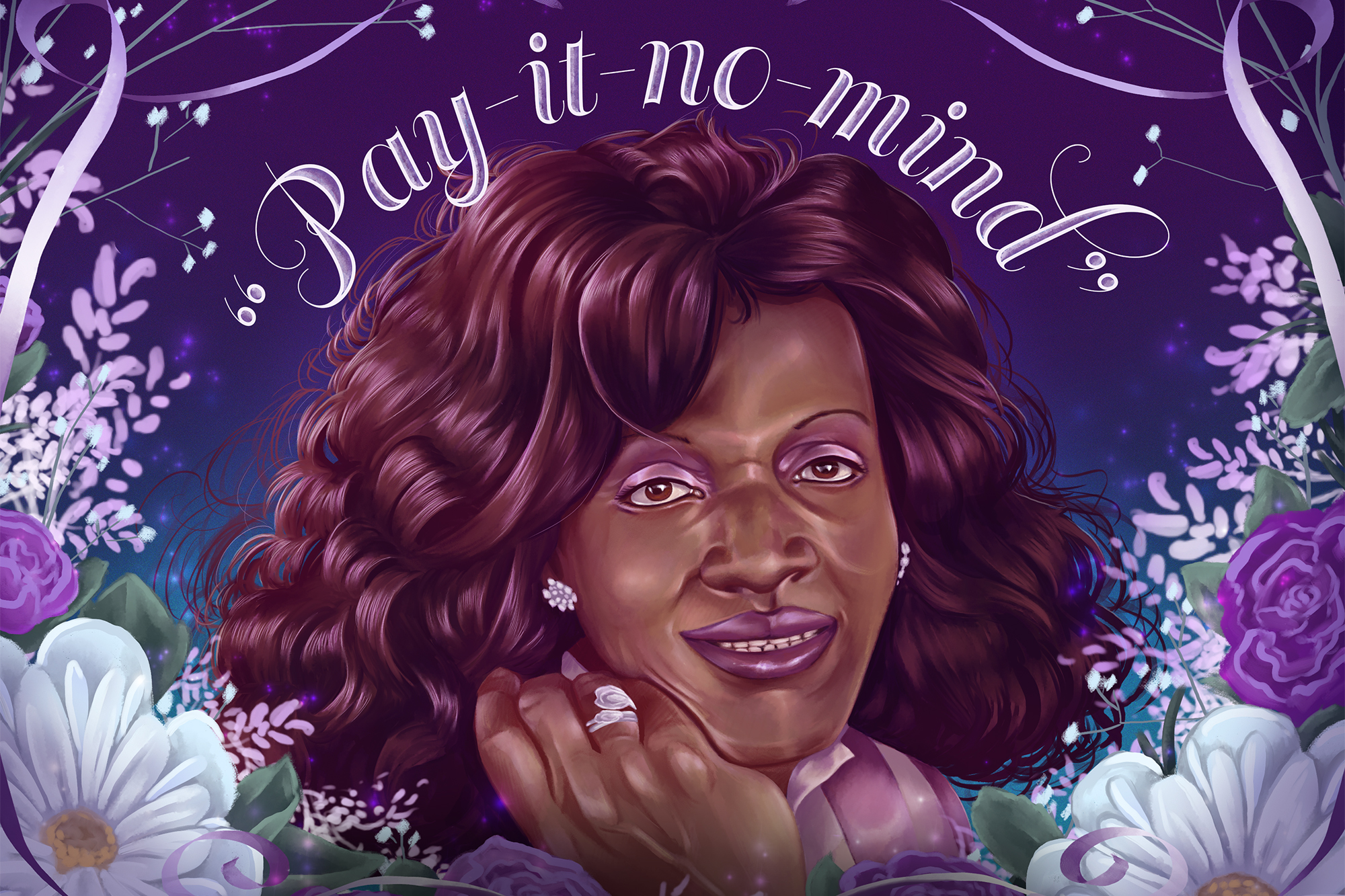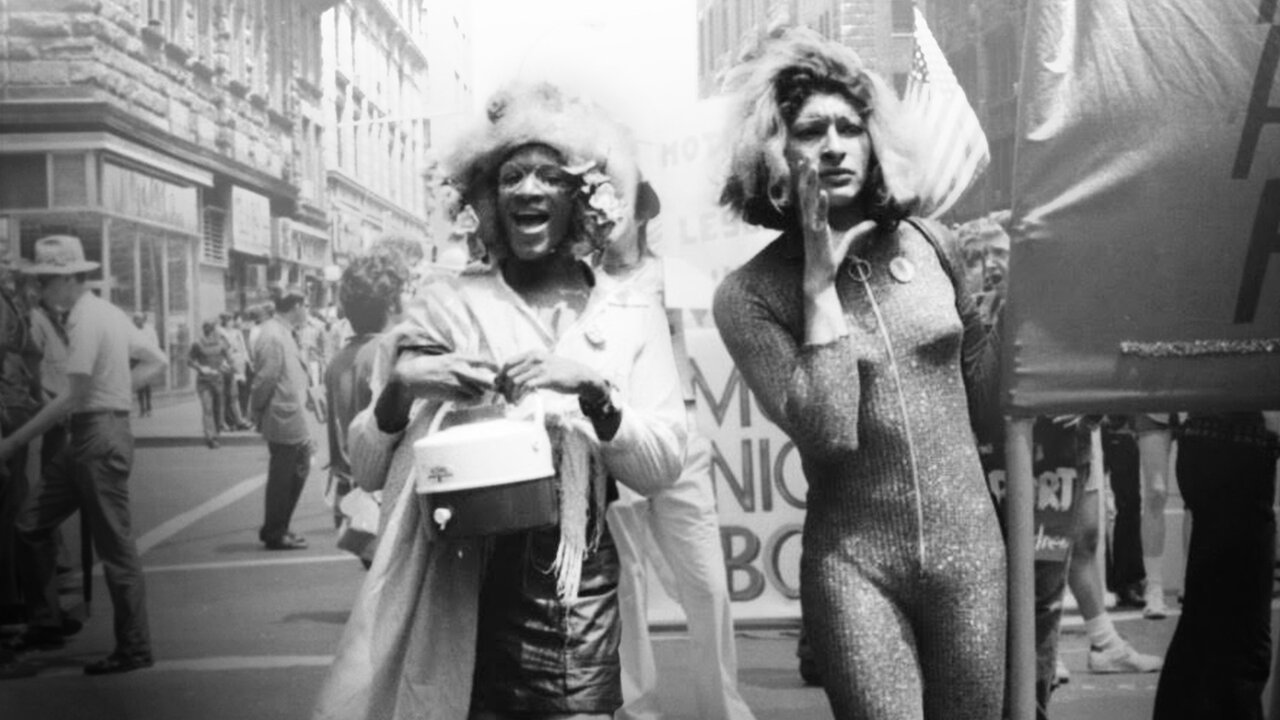 Postcard Four
Marsha P. Johnson
The modern Gay Rights movement is widely credited as truly beginning in 1969, when The Stonewall Riots erupted at the Stonewall Inn, a gay bar in Greenwich Village, New York. What most people don't know about Stonewall, however, is that it was a black trans woman who led the charge. That woman was Marsha P. Johnson.
Once a bar exclusively for gay men, Marsha P. Johnson was one of the first drag queens to frequent the bar once they officially opened it up to the broader LGBTQ+ community. She's considered to be one of the three vanguards of the gay rights movement of the era, alongside Zazu Nova & Jackie Hormona. On the night of June 28, 1969, the NYC Police raided the Stonewall Inn. It's said that in reaction to the escalating violence, Marsha threw her shotglass against a mirror & shouted, "I got my civil rights!"
Following the Stonewall uprising, Johnson joined the Gay Liberation Front & was active in the GLF Drag Queen Caucus. On the first anniversary, Johnson marched in the first ever Gay Pride rally, then called the Christopher Street Liberation Day. Johnson also co-founded the Street Transvestite Action Revolutionaries (STAR) with Sylvia Rivera, fighting to protect trans rights.
Marsha is a shining star in the community & broader LGBTQ+ communities. Even among the people who know of her legacy & admire the name Marsha P. Johnson may not know that the "P." in her name had special meaning. That P stands for "Pay-It-No-Mind." She used to joke sarcastically that whenever anyone asked about her gender, she'd respond, "pay it no mind." We also like to think of it as a strong message of self-acceptance. If other people are dragging you down, if they're forcing you to be something or someone you're not? Pay it no mind. Just be you & love the you that you are.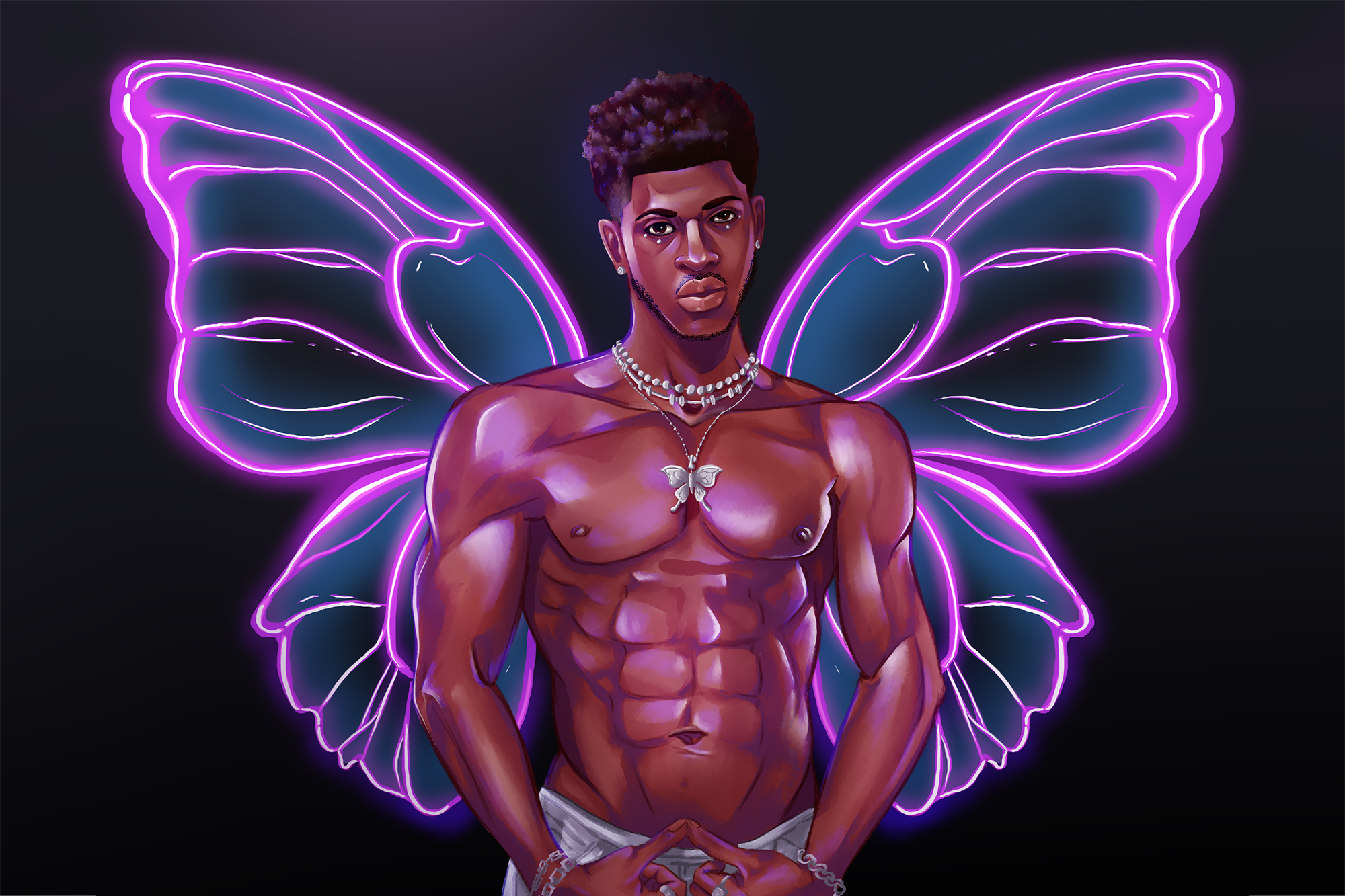 Postcard Five
Lil Nas X
While honoring LGBTQ+ legends of the past, we also wanted to honor the work of people today who are carrying on the work & building the legacies of tomorrow. We thought long & hard about who to include, because there are just so many amazing people out there doing important work — RuPaul, Laverne Cox, Billy Porter, the list goes on and on.
But we chose Lil Nas X because we feel he's really pushing the envelope on acceptance, self-love, and pride for the next generation. He's challenging notions of masculinity & feminity, sexuality & self, creative expression & culture. He's so young, yet already proving to be a trailblazer, making waves & moving our culture forward.
Plus, on a purely selfish note, we love that he's as much of a fan of Red Dead Redemption as we are! Funny side note: our team met playing Red Dead Online, the same game series that inspired Lil Nas' first breakout hit, "Old Town Road". We'd love to ride with his posse any day!
Thanks for Joining Us
Check out the other art we exhibited at The Open Doors Festival & The Kennedy Center!