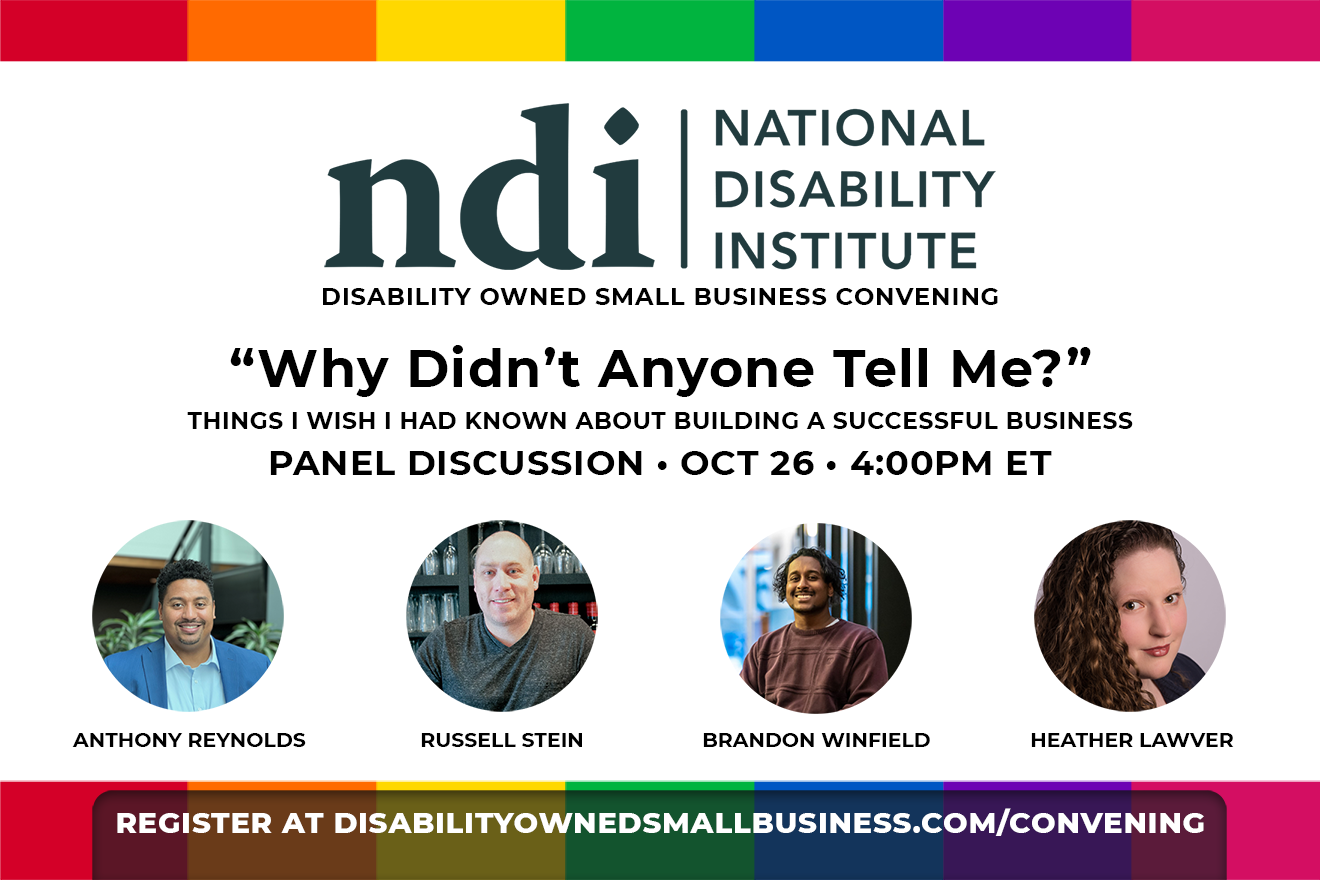 Perfectly Pitched is excited to invite you to the National Disability Institute's Disability Owned Small Business Convening, October 25th & 26th, an entirely free virtual conference bringing together entrepreneurs & small business owners with disabilities, as well as entrepreneurial support organizations, policy makers, financial institutions, and disability advocates from across the country.
Our Founder, Heather Lawver, will be participating in a panel discussion at 4:00pm ET on October 26th, entitled, "Why Didn't Anyone Tell Me? Things I Wish I Had Known About Building a Successful Business." It'll be moderated by Anthony Reynolds II from J.P. Morgan Chase, and feature our friend from 2Gether-International, experienced entrepreneur & founder of Mozzeria, Russell Stein, as well as Brandon Winfield, the Founder & CEO of iAccess Life. We hope you'll join us!
Make sure you register today by visiting DisabilityOwnedSmallBusiness.com/convening! Registration is free & open to anyone & everyone passionate about diversity, equity, and inclusion. The two day event features all kinds of amazing speakers, including Keely Cat-Wells, Diego Mariscal, Tiffani Martin, Erica Cole, Regina Kline, and countless others. We're thrilled & honored to be included as part of the event this year amongst so many leaders in the disability community!
Hope to see you there!